By: Throy Catan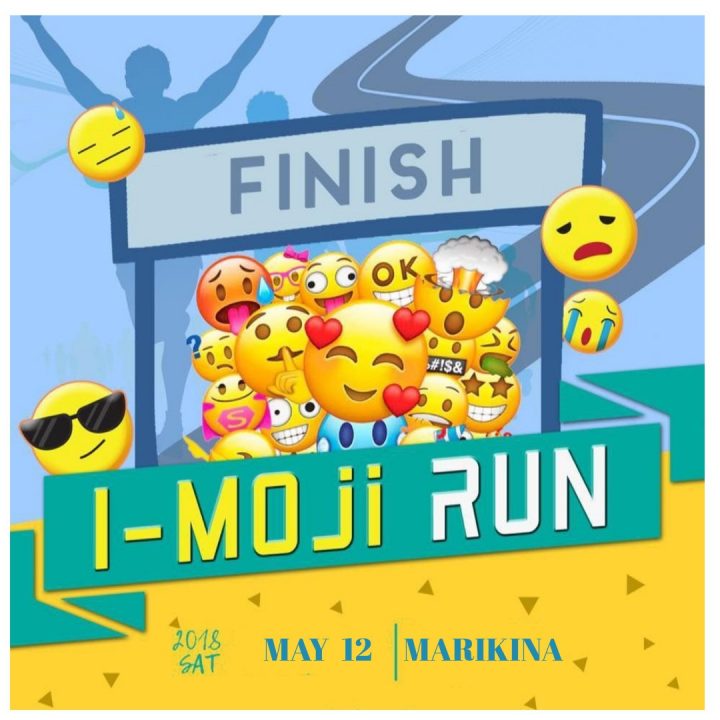 Get your running shoes on and wear your favorite emoji expression in this year I-moji Run 2018. It will happen on May 12, Saturday at McDonald Ave. Brgy. Sta. Elena, Marikina City.
Everybody is welcome. For adults, there are three marathons to choose from: 5K, 10K and 15K. For interested kiddos, there's 1.5K marathon.
It only costs P500 (1.5K), P600 (5K), P700 (10K), and P800 (15K). It includes the following:
All participants will receive race singlet with favorite emoji of your choice, race bib, emoji keychain, and freebies
1-5K participants gets a finisher's certificate
10K participants gets a finisher's medal
15K participants gets an emoji baller instead of an emoji keychain, and receive a finisher's medal
To register online, just fill up this registration form. If you don't like to register online, you can visit Donjar in Tondo, Manila, and look for Justin; or text 0927 637 4582 if you want to meet up at Mplace Tower B, South Triangle near ABS-CBN.
This fun run event is sponsored by Donjar, Sprinto, Careline, and Dental First.
I-moji Run is a run for a cause that aims to help individuals who are suffering from anxiety and depression. Aside from this, some of the proceeds from the event will be donated to CHILD HAUS to help kids with cancer. For more info, contact Kate at 09276374582.